The Mouth Kenya University, MKU Prospectus for undergraduate and postgraduate prospective students for the academic year.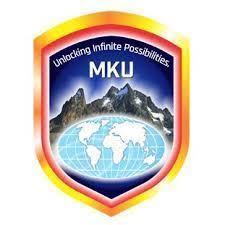 WHAT'S THE MKU PROSPECTUS FOR?
Mount Kenya University Provides a stimulating learning environment through an innovative student-based and quality-driven approach to teaching and learning.
MKU ensures that students enjoy a rich, highly interactive, and personalized learning environment which is essential in the realization of one's potential and preparation for the future.
You can use the information contained within these prospectuses to find suitable courses and to apply for admission study at MKU.
Recommended: 
MKU Prospectus PDF Download – 2024/2025
The Mouth Kenya University, MKU still maintains the old Prospectus as they assure that the university Prospectus publications give the full detailed information about all the courses on offer and their particular details.
Download/view the MKU prospectus here below.