We have compiled a list of Chuka University addresses and contacts together. This list contains the Chuka University Website, Address, Phone Number & Email.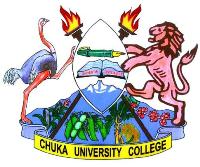 If you are looking for Chuka University Contact Details, the information below is quite helpful and can be used positively.
Chuka University Contact Details
Check out the different contact details of Chuka University according to its different campuses as well as website below.
Official Chuka University – https://www.chuka.ac.ke
Regional Location
Tharaka Nithi County
Meru South District
Chuka Division
Karingani Sub – Location
Ndagani Market
Physical Location
Ndagani Market along Nairobi – Meru Higway, just 2 Km after Chuka Town
Postal Address
Chuka University,
P.O. Box, 109 – 60400,
Chuka.
Telephone
+254 020 232 9073 (Registrar Academic)
+254 020 202 1721 (DVC – ARSA)
Tel: 020 232 9079 (Student Finance)
Tel: 020 266 1362 (Procurement)
+254 0715 50 58 58
+254 0731 62 02 66