The Kenya Defence Forces Vacancies – www.mod.go.ke Recruitment 2021, Kenya Army Jobs, Kenya Navy Career, Kenya Air Force Recruitment and more available below…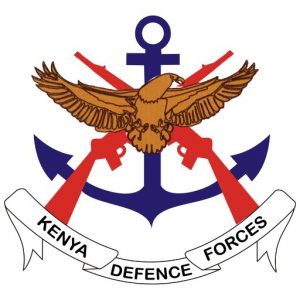 "The Kenya Defence Forces (KDF) are the armed forces of the Republic of Kenya. They are made up of the Kenya Army, Kenya Navy, and Kenya Air Force."
Kenya Defence Forces Jobs Details
The Kenya Defence Forces (KDF) hereby invites the unemployed Citizens, who meets the core requirements to apply for recruitment to Various Job Positions, the interested applicant ought to note the job application deadline scheduled below.
Deadline: Varies
Location: KENYA
Position(s): –
There are so many vacancies offered at Kenya Defence Forces, in order for an application to be considered, one has to meet the core requirement listed below.
Requirements
Must be Kenyan citizens and should not have dual citizenship.
Between 18 and 26 years old.
Be physically and medically fit in accordance with the KDF standards.
Have no criminal record.
Minimum Height: Men: 1.60 m (5ft 3in) and Women: 1.52 m (5ft).
Minimum Weight: Men: 54.55 Kg (120 lb) and Women: 50.00 Kg (110 lb).
Female candidates must NOT be pregnant at the time of recruitment and during the entire duration of training.
A minimum of mean grade D (plain) in KCSE for the general recruits.
How to Apply
For a full list of the recruitment centres and dates check out the Ministry of Defence Website.
All potential candidates reporting to the recruitment centres should come from the sub-counties/divisions of their respective counties or districts. They should also bring with them the current original National Identity card and academic certificates/testimonials. Photocopies/scanned ID cards and police abstracts will not be accepted.
Need Help?
If you are having difficulties on educational matters, drop a comment for us using the comment box below and we will get back to you within 24hrs – 48hrs. For deeper enquiries, please direct your questions to the Ministry of Defence Website.
Currently, the Kenya Defence Forces have not announced its official recruitment for 2021/2022. Therefore, this post will be updated when the official job vacancies have been released. Hence, anticipating candidates are advised to check this page timely to ascertain the recruitment date release.